Pass on your knowledge and earn money in the process
Boost your Holistic Therapy, Doula services, Products or Yoga business.
If you are naturally inspirational and a good listener, then the Creative Healing Playshop Facilitator TM training is for you.
Through this training you will be able to:
Assist others through a transformation in a professional and creative way.
Identify group dynamics within a circle
Set boundaries and create a sacred space
learn how to pace your workshop/session
Learn to market yourself to suit your own gifts and abilities and earn from these gifts.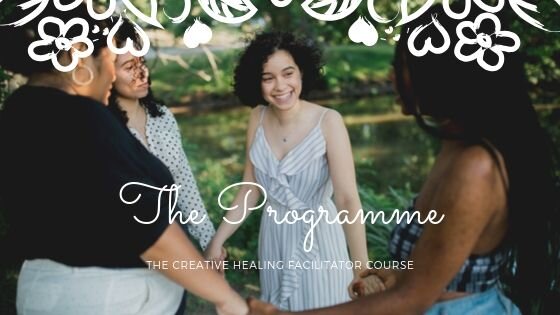 Level 1 : Apprentice Level
Level 1, is for those who have no previous experience working with groups. This course will give you a foundation in group dynamics and processes, as well as build confidence in working with a group of people. This course is for those who wish to work in collaboration with a more experienced group leader or run a group for non profit organisation. CPD certificate available.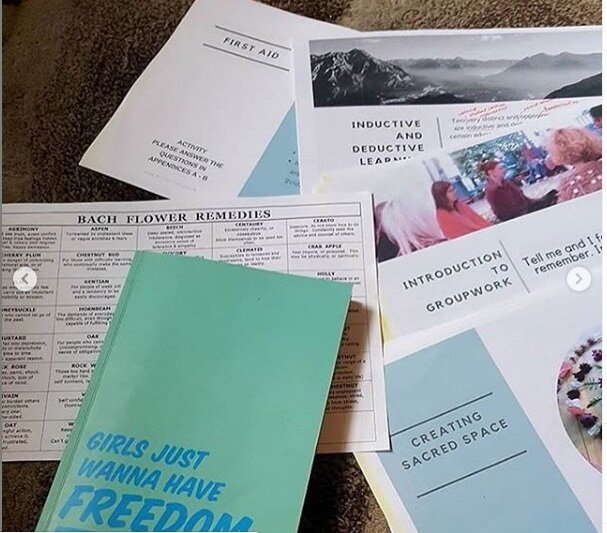 Course outline
Introduction to group work/
HEALTH AND SAFETY /RISK ASSESSMENT/FIRST AID.
Affirmation/goal setting Development.
What is goal setting and affirmations, Goal setting the GROW model.
Creating Sacred Space and Holding space.
Clearing energies and making the space welcoming and safe.
Types of learners and group dynamics Part 1
Introduction to Colour Healing and Crystals Essential Oils and Flower Essences.
TOTAL COST OF LEVEL 1 £250
BOOK COURSE 1 HERE
Level 2 Intermediate
Level 2 is for the experienced group leader, Healer or Holistic therapist who has worked with groups or assisted a workshop. All applications are subject to a discussion to ascertain your needs. This is also a Full Certificated course.
Identify group dynamics within a circle
Set boundaries and create a sacred space
Learn about the 7 Levels of Consciousness
Learn about Medicine Wheels, Including the Dagara Wheel
Learn how to design your own Circle
Passive income and costing.
Learn how to pace your workshop
Learn how to market yourself and your workshops

TOTAL COST OF LEVEL 2 WORKSHOP £750
BOOK LEVEL 2 HERE